This is a list of examples of cardboard 'things' and products that I have made and co-designed for retail.
This list of product ideas may be useful if you are looking for ways to create your own cardboard products or STEM/products for your business, home project, or school homework.
Cardboard is a great material to use. It is versatile and generally affordable.
If you are looking for Freelance Cardboard Designer to help you create your product, the links below will take you to my skills and services website where you can read a bit more about my skills and services.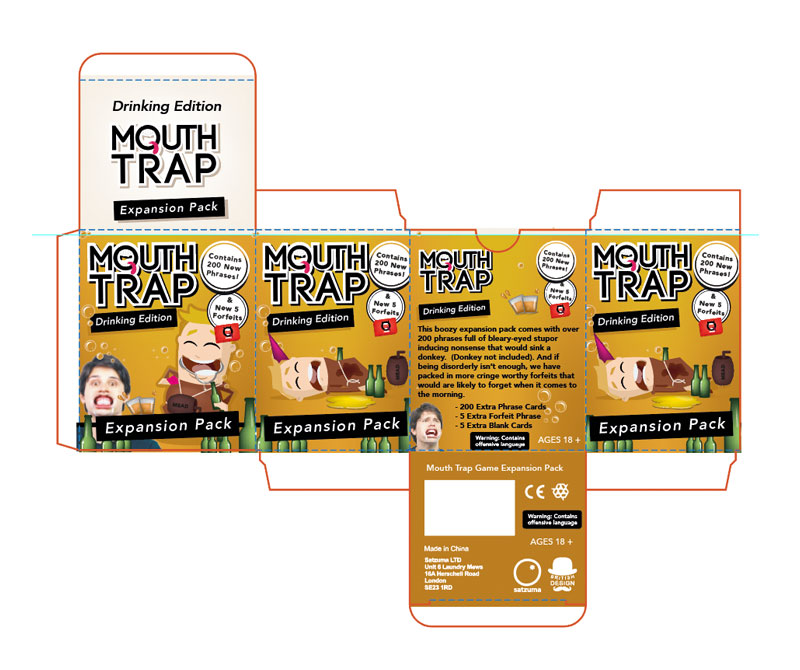 Skills & Services (external website)

Examples of cardboard products & things
For this project, I was involved in the creation and the look and feel of the product. I themed the product around space "the final frontier" to try and make it exciting to the target demographic.
You can read more about the stages and the process of this product – how to make a low-cost STEM product. Which goes into deeper detail on 'how' to make the product in steps.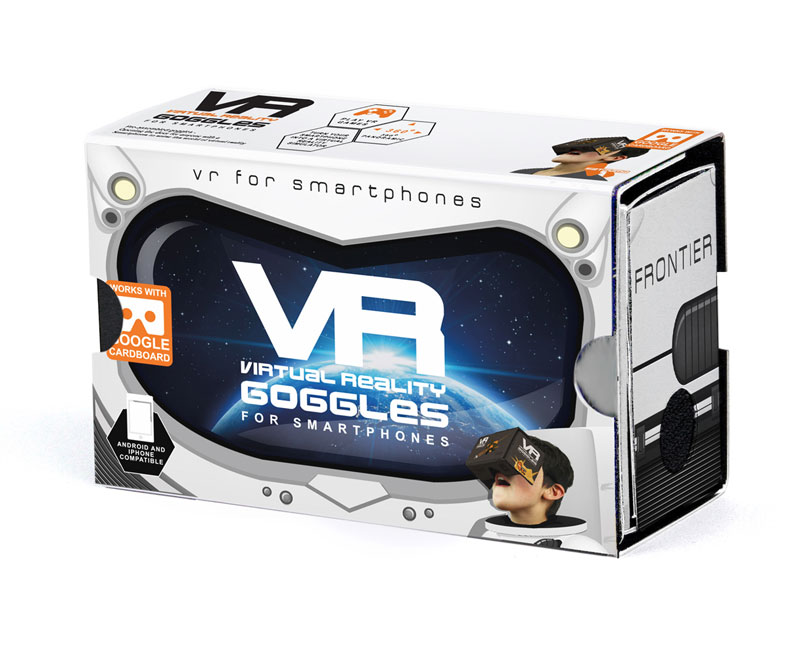 VR Cardboard 2 – "Virtual Goggles"
An alternative VR Cardboard model with a different theme and styling. The die-line was supplied by a factory and I filled the template with the artwork.
I was involved in the concept for the narrative behind the artwork – eg the polygon world, which was inspired by a lot of the walking sims and Smartphone apps available on the market at the time.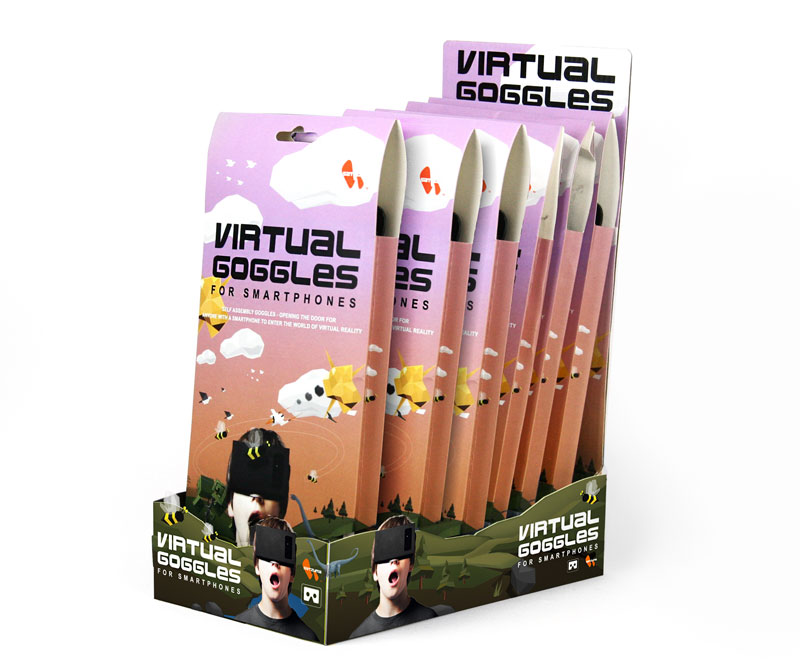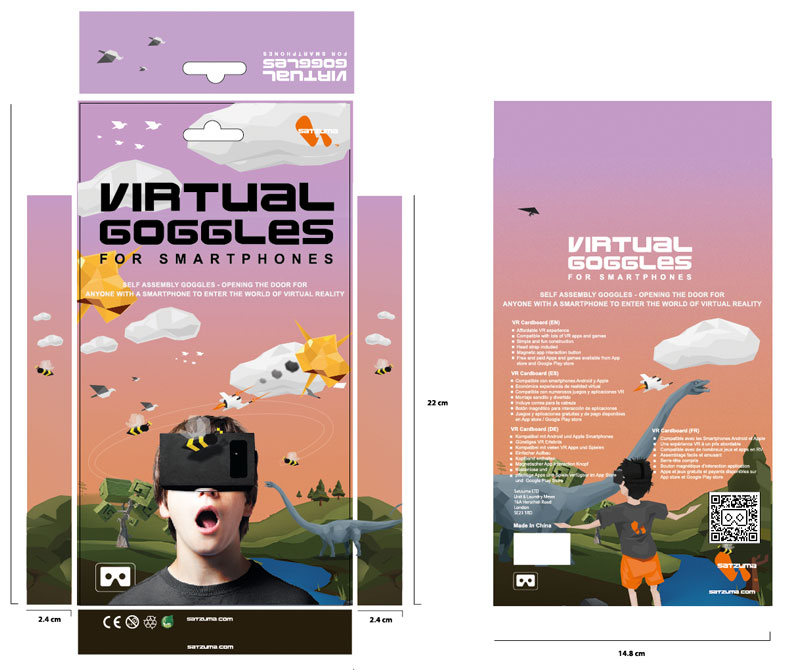 Most of the artwork was created in Adobe Illustrator – Vector illustration – with some additional tweaks and accents added in Photoshop later on.
"Other things you can create with cardboard! "

Games
These are not 'pure' cardboard products… but most of the contents are either playing card material or regular cardboard. The top and bottom lid is made from card, that has mounted or wrapped in high-quality finish paper.

The colour manual which sits inside the box is made from silk coated flyer paper.
So.
With regards to what you can make out of cardboard, card or even paper, a card game or board game may be a viable option.

Although based on my commercial experience in designing a couple of party games, the manufacturing cost for a board game can be relatively low.

On the other hand, creating a game can be a very time-hungry process, though very rewarding if your game is successful.
I have written more about this product here, how to make a party game that you can sell.

Cardboard Smartphone Photo Booth
Officially known as the Memory Capture. The aim of this product was to create a "build your own" product made purely from fluted cardboard.
When creating this product, a lot of trial and error was involved with getting this to a working prototype.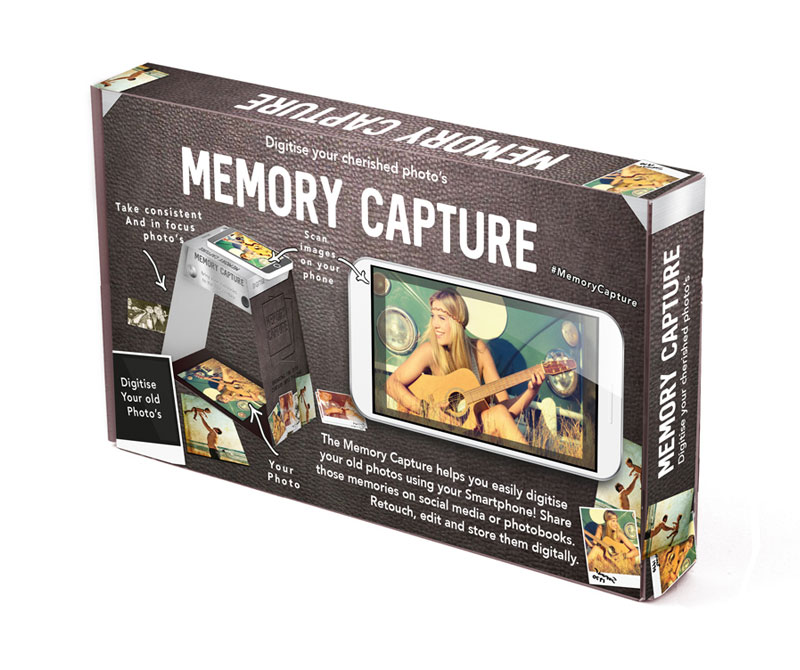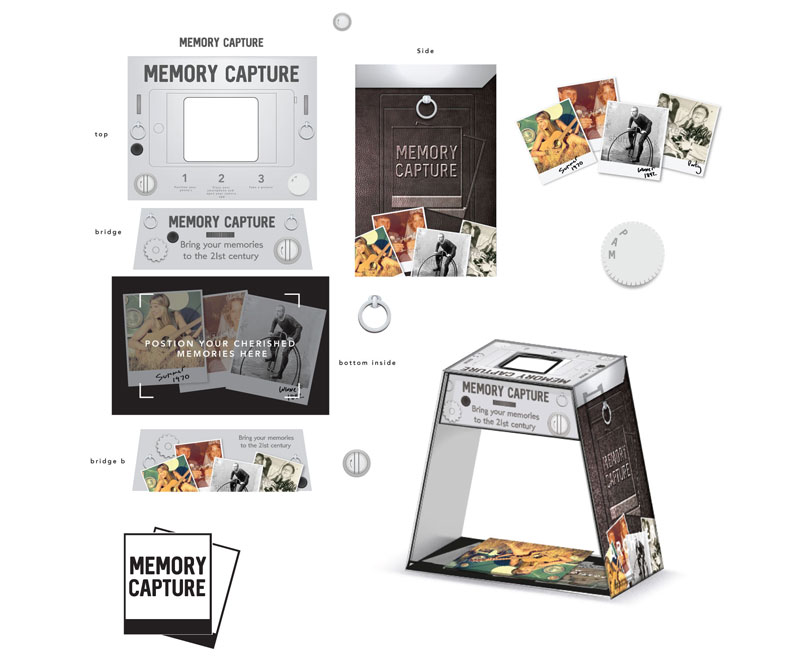 We created various mock-ups from miniatures to life-size models to see whether it could be put together easily and support a smartphone without it collapsing.
It is wise to create mock-up and prototypes before spending the money and going into a production run.
The artwork was created to represent a retro SRL camera with aim of the product appealing to more senior analogue camera user.
Photoshop was used when creating the textures and photo reference to illustrate the retro polaroids!

Cardboard puppet show for your Smartphone
This product was almost 100% cardboard, aside from the plastic sticks that were supplied in order to move the puppets around.
The Mobile Theatre turns your Smartphone – combined with the kit – into a 2D puppet show, which you can record and share.
The kit comes with an assortment of backdrops, characters, and 2-dimensional props to spark the imagination.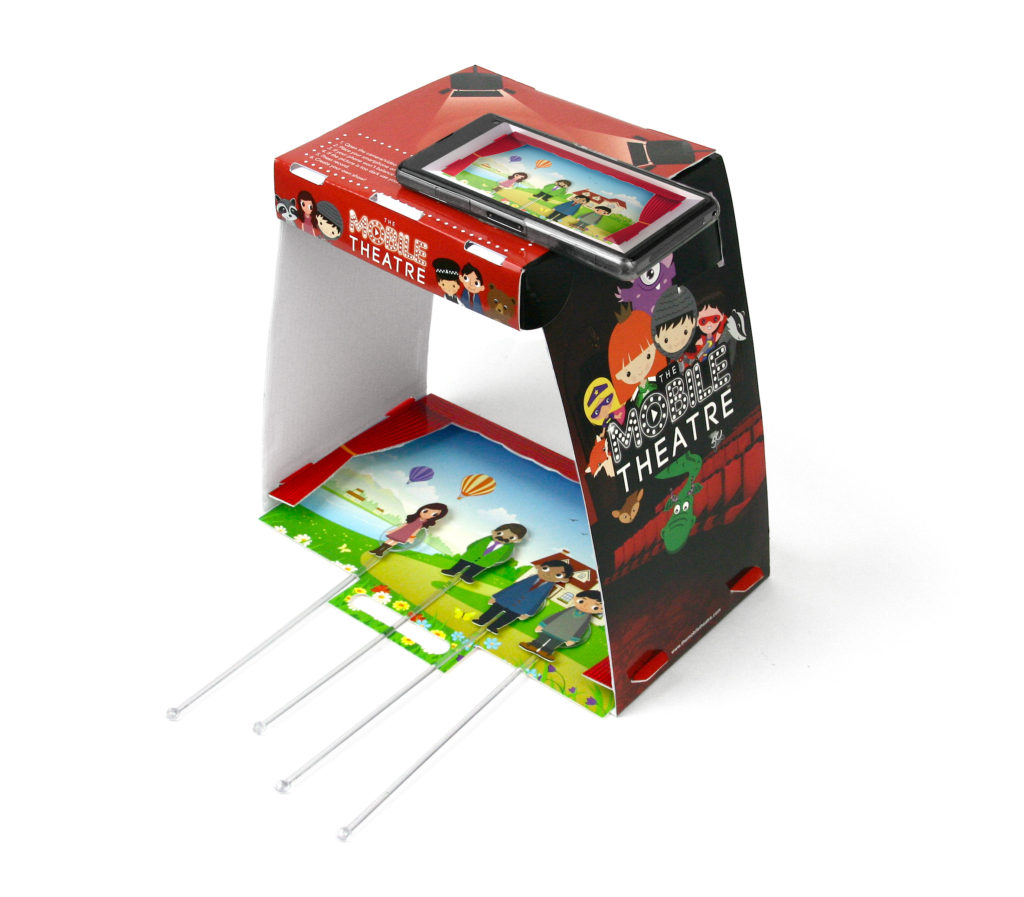 This product was created with "what can you make for under £1 principle". The product was created to inspire children to use their creativity. The kits comes with all of the bits and pieces (apart from the phone) to get started.
Enough t keep people occupied for hours.

Examples of cardboard things (products) | Summary
Thank you taking the time to look at my list of cardboard 'things' and STEM products.
Hopefully, this may have given you some ideas on what you can make using cardboard. If you would like me to help with your creating your cardboard product or to design the artwork to sit inside a mesh or die-line I would be more than happy to do so.
You can view more on my cardboard product design services here.
You may also find some of the following product development articles useful.

Product Articles
Digital Products & Experiences
And lastly, I would like to leave on this quote, what was said about Satzuma LTD, where I had the opportunity to create some of the products show on this page.
" Truly, when it comes to small business, if there's a skill, there's a way."

Guy Kawaski – One of 'the' former Apple Evangilsts.
examples of cardboard things (products) –
All products are Copyright Satzuma Limited