In the past, I have been involved in various projects across different industries ranging from legal lifestyle, to gifting to charity. This post focuses on my freelance design work for the legal industry, picking out a handful of projects to show and discuss – my Freelance design for the legal industry.
Most of the projects were created at the time when 'static' websites were the norm and responsive design was but a twinkle in tech industries eye.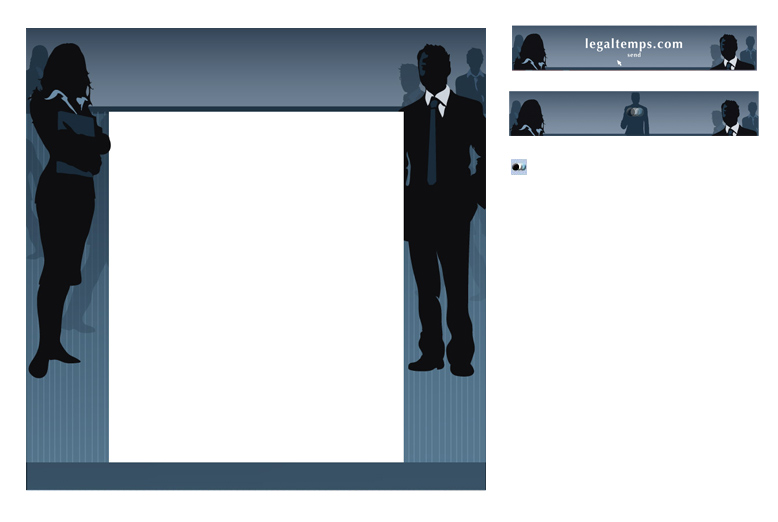 Overview | Freelancing for Law & More
Law & More – or what I used to call LAM, was a legal lifestyle platform for all that was to do with the legal industry, be it: jobs, advice and entertainment. Working for Law & More gave me the chance to show how I could approach a brief, whether it was a UI project or an animation.
I was involved in creating micro-sites, animations, UI's and then building the static HTML websites with the aim to drive traffic to the Law & More platform.
If you would like any advice on your website feel free to send an enquiry and I will get back to you as soon as possible. Questions welcome!
Below are the samples of my work.
Header Animation – Legal Industry
As part of the freelance project to create engaging visuals for my client – I created a set of animated headers that were blended into the UI offering a seamless, functional and a fun web experience.
When these headers were created it was at the time of the 'static' website era – when the humble desktop reigned supreme! Smartphones had come to the market but weren't as mainstream as they are today.
( Many of us had flip phones – or used the classic dial pads on a Nokia, yes – I used to be able to touch text on my phone without looking.)
As this website followed the conventions of a static website, I only needed to concern myself with a single standardised format for browsers and desktops.
It would be difficult to replicate this website today, due to it being technically challenging to accomplish the same results on a responsive website. Although, whilst writing this paragraph, I have already thought of a couple of paths that may achieve a similar visual result across all browsers and devices – but that is purely hypothetical.
I found this design strangely refreshing when most websites now are fluid and in essence follow the exact same format of a full-width image that works both well on a smartphone and desktop browsers.
UI Design
With the static website UI's, I had fun creating something unique that would entice users to engage with the brand. The UI needed to playful and push the users to the main website where they could either read articles, browse jobs or even bag a luxury holiday!
With the brief, I wanted to push boundaries as far as possible.
…
Thanks guys
MPU's
If you would like to see other UI projects you can see this collection of UI's here.

In this instance – a Multi-Purpose Unit. Is space you could use to either display a banner, upload an animation or create an interactive piece navigation. In this case, I created an interactive carousel in Adobe Animate.
If this was to be made again now, it would be published as HTML5 or probably wouldn't exist at all as this project was very much something of it's time and was heavily dependant on flash.
You can look at some of my other projects that were created in flash (animate) such as this STEM/Elearning game or examples of what you can create in Animate.
Freelance designer for legal industry | summary
Thank you for reading this post. If you are in need of any freelance services and you are based in the legal industry feel free to get in touch for a quote.
"Proving himself to be an excellent problem solver delivering creative and innovative solutions to our web ideas which we have not always been able to provide a detailed spec for."
– D Goodridge, Law & More
All visuals, designs, and ideas are copyright Law & More. Please do not share or use this content without prior permission.
Other useful links
– UI design projects projects
– Creating an E-learning game
– Example of what you can create in Adobe Animate
– My design process
– Photoshop tips for removing noise
External Website Locations
– Website design London
– Graphic UI Designer Yorkshire
– Website Design Cornwall