There is a difference between just having a logo plonked onto your website to having your marketing tell a customer a story. This post has been written based on professional experience on how to make your brand stand out by telling a narrative that will better engage your customer.
There are many factors that will help you to carve out a trailblazing business and brand that offers a deeper level of engagement by telling a story is a great way of making yourself more authentic, memorable and much more human to your prospective customer.
How to make your brand stand out with a narrative (storytelling) approach
I have had the pleasure of being able to work on numerous epic and professionally rewarding projects over the years which I believe has contributed toward further reinforcing the brand images and engaging customers.
The brand(s) I have been involved with has caught the attention of large international retailers and the eye of Guy Kawasaki – Who was the chief evangelist at Apple. It has both been a privilege, honour and golden opportunity to develop myself and work on the conceptual and creative direction part of the brand.
Many of my past projects have been so much more than just dropping a logo onto a website or a piece of packaging. With each project, I have strived to literally make a brand tell and story and truly engage the consumer and make a memorable experience. If you are here to find ways of making your brand stand in a busy market place consider my tried and tested methods in this article.
Steps | How to tell your brand story
1 ) Why did you create the brand?
Consider why you created the brand or the company in the first place. Did you create your brand to sell an ideal? Are you following on in the generations of businesses? From Mother to Daughter, Father to son or for another reason. Are you wanting to change the world? Does your company have a uniqueness to which can be used to help you stand out?
Why are you here are why should I care?
Use parts of this message, this story to talk about who you are. It can start with the logo but should be woven into other parts of your brand.
The deployment of your story would come much later in the plan once you have settled on what it is you want to tell.
2 ) Why should anyone want to invest in you and hear what you have to say?
People like to back other real humans. If you care about them, they are much more likely to care about you. If you can create a message of how you want to go forward and potentially improve their lives they are more likely to take interest in you and your brand.
Tailor your story and your tone to your target demographic.
3 ) Integrate your message – both visual and written
Remember, if you want to tell a story you need rely on more that just a single logo to tell the whole story. Use written messaging across your marketing alongside visuals such as photos and illustrations to drive home the message.
4 ) Use good photo's or images
Stock photos are great as they are free and do a basic job for photography – but it ends there. They are never a match for your authentic photo's or images. Using authentic imagery instead of 'cookie-cutter' solutions is better if you want gain real trust – especially in the age where not all is as it seams.
Take away – use genuine pictures and photos to tell your story!
5 ) Now make me want to be part of the journey
Where are you heading to? Take your customer or client on the journey with you. You want to immerse your customer or client in your brand narrative and leave them wanting more! Considering what I said in a previous point, you should also consider how you like to deploy your brand narrative be it online or through print.
My professional approach to tell a brand story
I have had the privilege of being involved in telling brand stories on numerous projects, a part of my job I relish and go mad with if permitted. I would take a challenge or a problem, consider how we could sell it and then I would plot and strategise.
A miniature case study: For Satzuma, as a subsequent step to theme the brand for trade shows I came up with an ambitious idea and started with some hypothetical questions.
Where do the products come from?
How will I adopt the semiotics (read more semiotics in Wikipedia)
I needed to be considerate in adopting the brand guidelines
How do use a narrative to help sell a product?
How do I make it 'fun' this point was specific to the brand. If your brand will differ depending on your industry.
How to make your brand stand out – Developing a concept for a brand story
Taking the above into consideration for the concept, I set about the next few steps of brainstorming and liaising with the MD and Commercial Director.
After much doodling, sweat and tears (translated – sketching, brainstorming and working with the team) I came back with the concept – the "gadget factory".
IS it 100% unique, not really. Was it very applicable? – VERY. The products needed to come from somewhere. So why not have some fun with the brand and declare that all the cool gadgets and electronics come from a special Gadget Factory in a faraway land? The factory concept was black and orange – keeping it in line with the brand guidelines.
Gadget factory typography – this was used on cover work, stickers, websites, marketing both online and offline and integrated all mediums of branding.
The Gadget factory was a progression to the Gadget Garden – it's predecessor.
Below are some of the visual elements that I worked on when creating the artwork for the brand narrative.
The print samples above show how the narrative of the Gadget Factory was integrated into the marketing collateral to help it stand out in a busy crowd in a retail market.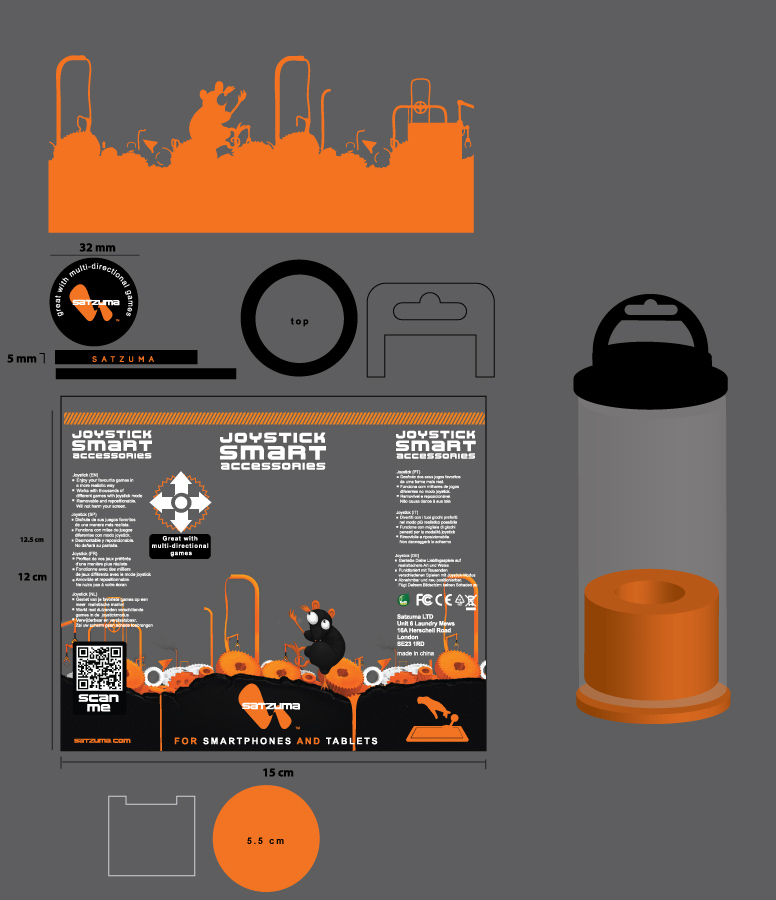 The image above shows how the story was also applied to packaging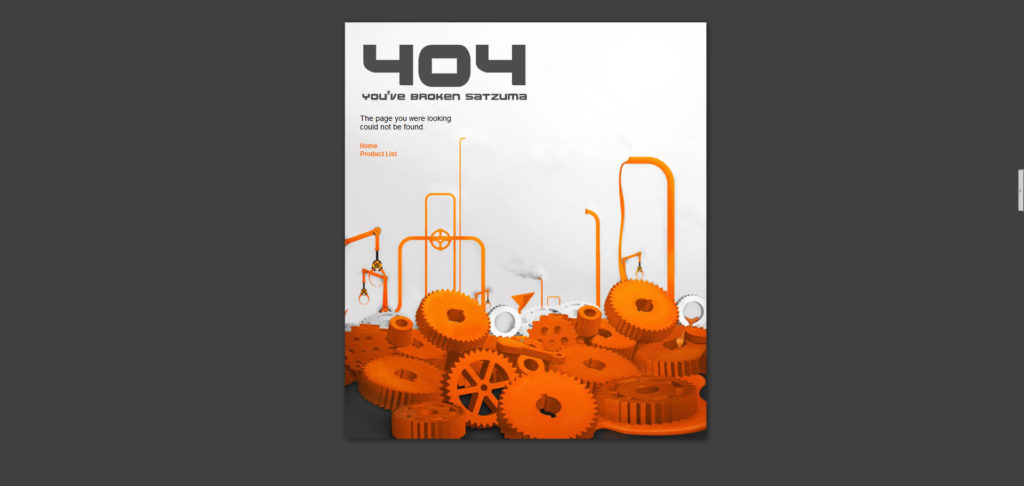 Broken 404 page – includes part of the story
Last but not least – the factory pest. A character that was created by me.
Summary | How to make your brand stand out – Tell a story
I hope that this article has helped shed some light on how to potentially make your brand stand out. Using the approaches above these projects and brand "stories" have been placed with global high-street retailers and at trade shows across the world.
I have attached a quote that I felt was interesting for this post.
"A brand is a voice and a product is a souvenir."

– Lisa Gansky
If you felt that this article was useful you may find these useful:-
My credentials
I am a Designer & Developer with over 10 years of commercial experience looking to push businesses to the next step and help them grow. I have been involved with Creative Direction, product development and trying to come up with quirky marketing approaches. If you would like help in telling your story I can certainly help!