How to get your packaging printed in China in simple steps. This topic covers how to get your packaging printed in China from the concept to sending your design to a Chinese factory and getting printed proofs!
This post has been written based on past experience, in working with factories from overseas. My packaging design and artwork has featured on boxes in the UK and across the globe. If you would like to see some more samples of my packaging feel free to have a look!
General information about this post :
– The pitfalls
– What to expect when working with the factories.
– The typical stages
– Other details experiences
This article discusses my professional experience in getting packaging artwork printed with Chinese suppliers – all experience told from a design perspective.

I hope that this post will help you make an informed decision and how to go about getting the results you want from your suppliers.
You can get your artwork printed in China from a reputable factory or supplier. The challenge is finding a reputable factory and supplier and when you can't speak the language, it can be difficult.
1 ) How to get your packaging made for your product (Chinese Factory)
If you are a business, an entrepreneur or someone looking to get a product manufactured for the retail market you will need packaging for your product, unless you are intending to sell only online using brown boxes. If you would like to read or see some of my eCommerce design you can view it here.
To be taken seriously, you will need to have professional packaging made.

Working with Chinese suppliers can be a great cost saving measure but you will need make sure you select the right one.
2 ) Why do companies get packaging for their products manufactured in China?
There are many reasons for a why a company may want to get a product or a piece of the packaging made in China if you are from a western country such as the USA or United Kingdom.
By far most common reason for getting products manufactured in China is to save money on production, printing or manufacturing fees. From a business perspective, this is great news – but it isn't always as ideal or as cheap as it actually sounds. If you pick the wrong supplier it can cost you time and money and can even lead to trouble further down the line.
3 ) How to supply your packaging design to a Chinese factory
This isn't as tricky as it sounds from the designers' perspective but be prepared to teach the factory how to suck eggs. DO NOT Assume they will understand what you want. And DO NOT assume that things will be created 'as is', on occasions factories may 'help' and tinker with your work without your consent.

Stay vigilant on the process

Very vigilant…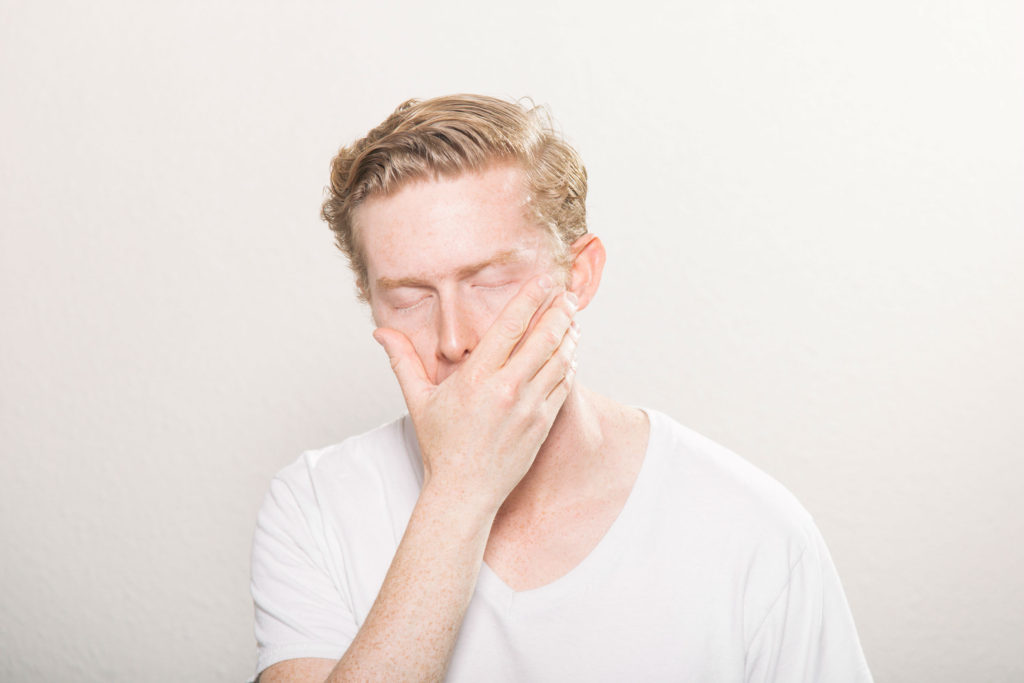 When you create a design you will need to annotate and make it as clear to follow as possible, be it using spot UV or any extra features this will need to be told in FULL.

I would also strongly advise on sending rough mock ups or drawings to help communicate what it is you are setting out to achieve. Visuals often make one of the best lines of communication when having your sample made with a Chinese supplier or factory.
Getting angry at the factory won't accomplish anything.

It won't fix the problem.

And it wont make you wealthier and it wont speed up the process. The ball is in your court in the end and it just needs to be right.
Send them visuals and explain EVERYTHING.
4 ) How to find a Chinese packaging a supplier
There are hundreds, possibly 1000's of businesses online that are looking to print your packaging in China alone. You could go onto a website such as Alibaba to find a supplier or through Linkedin.

I still hear from suppliers coming through my Linkedin account.
By the far, the most effective (not cheapest) way is by hiring or contracting someone to work as a middleman or woman to work between you and the suppliers.

Communication is key in getting your design correct otherwise you will get something you didn't want from the factories.
I would argue that getting a good supplier from one of the factories should be a top priority. A bad supplier will result in bad results – funnily enough!

Here are some key points when finding a factory or supplier to work with:
– *Find someone you can trust*
– Work with a factory that offers a quality service
– Get as much written down in the beginning as possible
– *Try to get prototypes or samples from factory supplier before mass production.
5 ) What to expect when having your packaging or product made in China
It all comes down to your supplier, communication and how you supply the artwork. It's best to have everything 'exactly' as is when supplying artwork to factory and also be prepared for a bit of randomness when it comes to how they may produce the work.

Be vigilant and make sure to get 'proofs' from the factory.
I have written a couple of quick steps for you to follow when producing your packing:
– Find a reputable supplier, if you have somebody that is fluent in Chinese this can help tremendously

– See if you can get proofs or past evidence of packaging and material samples. What they sometimes say you will get and what you actually get is not uncommon in my experience.

– Getting digital proofs of your artwork through photos, and flat-screen image is a must.

– Delays can happen due to miscommunication from either or both parties.

– Don't let the factories take the initiative.

– The factories are generally better at giving you want you want if you send a 3D mock up or illustration.

– They are often very good at the cardboard engineering stage but not so much on the creative side.

– The factories can improve as with any working relationship with the more work you send them.

– Weather can affect how and when your packaging may arrive.

– The Chinese factories can damage the packaging during 'packing' if they are rushed. Try not to rush them if you can help it.

– When supplying artwork, leave nothing to the imagination.
6 ) How long will it take to see your design once it is printed and shipped from a Chinese factory?
When having packaging printed In China, I have often seen a sample come back within one month, they can be very quick! Occasionally 3 months, depending on the weather, suppliers workload and method of transportation.
7 ) How to get packaging printed in China | The realities
When it is good it's great and you will generally save money. When it isn't great, as with some things in life, it can be a complete nightmare!
Working with new suppliers can be the most problematic as neither of you are familiar with working with each other, you don't know each others strengths, habits, communication etc.

One of my mistakes when working with a new Chinese supplier is 'assuming' – assume NOTHING. Below are some assumptions to avoid based on past experience.
– Point 1 – Don't assume that they know what is in your head.
– Neither should you assume that a single colour should go all the way around the packaging eg – if you leave white bits on the fold … they will print it as is.
– Don't assume that they will offer the same level of service twice, they may be busy or rushed – or just – won't offer it for some unknown reason.
– And don't assume that the factory understands what is to be made when you supply the artwork. You need to make sure what you want is as clear and as transparent as possible – in the end, if you are the designer, or manufacturer, the buck ends with you.

Make it easy and clear, and talk about everything you can. Don't assume their knowledge.
Get it right you will have a great piece of packaging. Get the communications wrong and you will be in for a whole load of pain.
8) Great reasons for having your work made In China
I feel that I have covered many of the perks scattered through the post but it may be easier to bullet point why it is a good idea to have your packaging and product created in China in a quick to scan list.
– Getting work printed In China or overseas is often cheaper than getting work printed in western countries such as the UK or United States
– There is an abundance of suppliers of products and packaging manufactures on websites such as Alibaba
– It's easy and quick to get wholesale and bulk quotes for your product
– Using a factory in China will help you save money if you are looking to reduce overheads.
9 ) The 'challenges' with getting things printed in China
For its many perks and plus points for getting packaging and products printed in China it also comes with its shortcomings and challenges. I have listed a couple of points below based on first-hand experience and industry observations.
Copyright theft: the factories are notorious for stealing and selling your product ideas as their own. Not every factory is like this, but it is not uncommon. I have witnessed Chinese factories use my previous employer's artwork and pass onto a competitor. There are other random knock off's I have stumbled upon ranging from copies of renown books, bad copies of Hollywood films etc.
Stealing Kickstarter's: I have seen factories steal Kickstarter campaigns and undercut the creators. Worse, the factories release their copy to the retail market before true creators have made it themselves. Sad stories really.
The decrease in quality: This isn't something that always happens but on occasions, the suppliers I have worked with would do little things like: use less glue, ship scuffed or damaged work, rush on the packaging if you have blisters inside your box etc.

I also think this was a case of reducing expenses and overheads, but that is only my opinion.
As with anything, there are always challenges that can come when producing products. I have also worked with printers in the UK which have ignored specifics such as bleed and just printed it as is. Although one bonus as with most things online, is that you can check reviews
Getting packaging and artwork printed in China
Thank you for reading this post on how to get packaging and artwork printed in China. If you would like to know more about getting your work printed feel free to get in touch or view this post about packaging design

I have over 10 years commercial design experience and over 8.4/5 years working with retail design and producing packing through the Chinese factories.

You may wish to read more on :

How I designed a novelty flash drive product
Packaging Design
Creating a Killer Kickstarter Page
How to have your brand tell a story